Your wedding day is one of the most important events in your life, and choosing the right caterer is crucial to making it a memorable and enjoyable experience. Still, with the proper planning, the right caterer in Austin, and preparation, it can be a stress-free wedding catering experience for you and all your guests to remember. In this article, we will explore the key factors to consider when choosing a wedding caterer in Austin for your big day.
Determine Your Wedding Catering Needs
Consider the size of your wedding, the type of food you would like to serve, and your budget. Think about any dietary restrictions or food allergies your guests may have and make sure your caterer is able to accommodate these needs.
Step 1: Set Your Catering Budget
The average cost of wedding catering in the US is approximately $70 per person. This can vary greatly based on factors such as location, menu selection, and catering service. Setting a budget ahead is important, as the cost of food and drinks can quickly add up. Having the right budget in mind helps to quickly decide on how many people to invite, the type of meal, cuisine, and service you're looking for.
Step 2: Calculate The Right Guest Count
The number of guests attending your wedding will impact the type of catering service to use and the budget you need to allocate for food and drinks. If you're trying to be really accurate, take into account how many children and adults will be attending as well. Men have a tendency to eat more than women, so the perfect formula to communicate a guest count to your caterer should take gender into account.
Step 3: Select a Meal Type
The next step in determining your catering needs is to decide on a meal type and a specific cuisine (Italian, American, BBQ, Asian, etc). You can either get one type of food or combine multiple cuisines, especially when ordering a full meal or food stations. Here is the info about the options to consider:
Full Meal: A full catered meal typically includes appetizers, a main course, sides, desserts, and a wedding cake. This is a great option for weddings happening over the course of one to multiple days, as it provides guests with a complete dining experience.
Buffet Meal: A catering buffet allows guests to choose from entrees and side dishes. This is a popular option for more casual weddings with budget constraints, as it provides guests with flexibility but a main meal only. You can still decide to add a wedding cake and desserts.
Food Stations: Similar to a buffet, but offer guests the opportunity to try a variety of dishes from different culinary stations and cuisines. Instead of just one buffet, you have the options to have many, at different locations of the event venue. It also allows for shorter lines when the meal is being served.
This is a great option for weddings with a large guest count.
Dessert: When it comes to dessert, it all depends on your budget and ideal experience. You could go for a large cake feeding every single of your guests, or go for a cake feeding 30% of your guests and add cupcakes on the side. It is ok to have no cake but a spread of small delicious French pastries. Always keep in mind that not everyone has a sweet tooth and it's ok to not expect every guest to eat a dessert.
Other meals: A wedding can happen over the span of multiple days. You might want to order breakfast for your guest, lunch for the bride's preparation day, rehearsal dinner, or even late snacks to keep up with the partying.
Step 4: Decide on the Catering Service
The following are popular catering service options:
Buffet/Food Stations: This allows guests to serve themselves and try a variety of dishes. This can include multiple cuisines and the food is kept warm throughout the entire time of the service.
Plated: A plated service involves serving guests a complete meal, with each course served to their table. Guests are seated and waiting to be served, one table at a time.
Passed Food: Servers circulate throughout the event with platters of small bites for guests to enjoy. Usually great for appetizers and sometimes desserts.
Additional Services: Other catering services may vary from setting up tables, and regularly cleaning plates left by your guests to cake-cutting, bartending, and trash services.
Currently, the trendiest catering service in the US is the food station option. It provides guests with the opportunity to try a variety of dishes, creates a lively atmosphere, and allows everyone to connect. This wedding catering option is the favorite among guests. They go from one table to another, try different items, eat whenever they want, and reduce the waiting time. The overall wedding experience has been rated the highest with buffet and food stations compared to plated service.
Step 5: Special Dietary Requirements
The last important consideration when determining your catering needs is to consider the dietary restrictions of your guests. This may include vegetarian, vegan, gluten-free, or other things. Make sure to discuss any special dietary requirements with your caterer and ensure that they are able to accommodate these needs.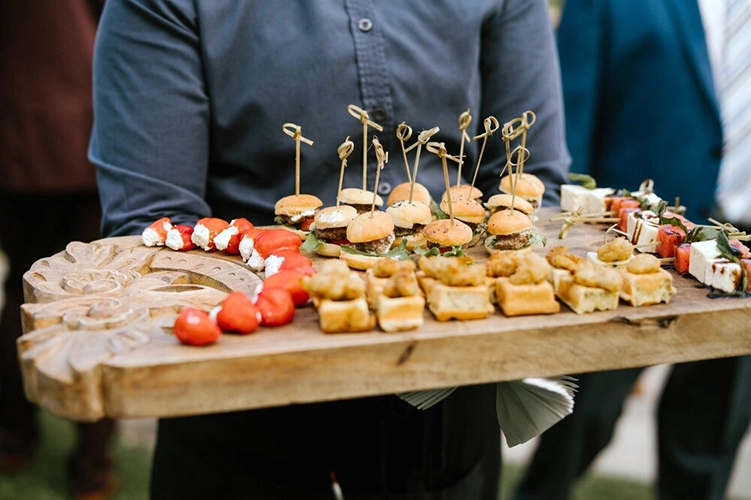 Create a List of Wedding Caterers in Austin
Once you have a clear idea of your catering needs, start creating a list of 2-3 potential caterers. Ask for recommendations from the people at your event venue, or search online for caterers in the wedding industry. Take time to read reviews and check out their websites to get a better understanding of their services and the type of food they serve. Discuss your budget early on to make sure the caterer can accommodate your wedding vision. A great way to build trust in a caterer is to check how fast they're replying to you and the variety of options they have available. The lower the number of people you have to talk to, the more chances you have a smooth catering wedding experience.
Local or Online Wedding Catering?
When it comes to wedding catering, you have two options for finding the perfect caterer for your big day: looking for a local caterer on your own or using a catering marketplace like Mobydish. Both options have their pros and cons, and the best choice for you will depend on your specific needs and preferences.
Find a Local Austin Caterer on Your Own
Pros:
Personalized Service: When you find a local caterer on your own, you will work with them directly and build a relationship with the team. This can result in more personalized service and the ability to customize your menu and event details to your exact specifications.
Local Expertise: Working with a local caterer also allows you to tap into their local expertise and knowledge of the area. They may have already worked with the venue or have their kitchen not too far from your event location.
Cons:
Time-Consuming: The process of finding a local caterer on your own can be time-consuming and overwhelming. You will need to research and vet multiple caterers, schedule tastings, and compare options to find the best fit. It usually takes multiple months to receive quotes, set up the right meal, and negotiate final pricing.
Lack of Standardization: When working with a local caterer, there is no standardization of services or pricing, so it can be difficult to compare options and tailor the best service for your budget.
Higher Minimum and Pricing: Because their volume is limited, you will get asked for a minimum amount of money to spend with them. It makes it harder for weddings under 100 guests or with a lower budget to find the right caterer.
Availability Constraint: Because local caterers have small operations, you must find the right one and book 6-12 months in advance. The number of staff hired by them is limited and they cannot accept all upcoming requests. You often will have to pay a large deposit in advance to ensure your wedding is booked with them.
Using a Wedding Catering Marketplace
Pros:
Convenience: A catering marketplace does most of the work for you, allowing you to easily compare options, view menus, and book a caterer with just a few clicks. You only have to deal with one point of contact who can help you with all your catering needs from a full meal to the wedding cake, catering services, and more.
Standardized & Cheaper Pricing: Wedding catering marketplaces often offer standardized pricing, making it easier to compare options and find the best value for your budget. Select from a list of different packages and only pay for what you really need. Going with an online service can cut your cost by 30% or more compared to a local caterer.
Wide Food Selection: Wedding catering marketplaces typically have a wide selection of options, allowing you to easily find the perfect fit for your needs. It creates the opportunity to feed your guests a variety of cuisines from multiple vendors all at once. You might even find food for your next wedding day's breakfast, late snacks, or rehearsal dinner.
Quality and Broader Availability: Because a wedding catering marketplace is operating at scale with a large number of employees, it will be easier to fully organize everything in a short amount of time without having to book 6 months in advance. Due to the amount of time they serve weddings in your area, you're more likely going to get excellently trained and experienced staff.
Access a Network of Trusted Partners: Due to the high volume of business, they often tend to have partners they know will do the job well. Whether you're looking for referrals to a wedding rental company or a bartending service, a company like Mobydish already has the best options for you.
Cons:
Limited Personalization: When using a catering marketplace, you may have less opportunity to personalize your menu and event details. You may also have less control over the quality of service provided by the caterer.
Lack of Local Expertise: Catering marketplaces often serve a wide geographic area, so they may not have the same local expertise as a local caterer.
Schedule Tastings
After you have narrowed down your list of caterers, you can schedule tastings with each one. This is an optional step when you're already working with an experienced wedding planner or with a wedding catering marketplace that curates its vendors prior to sending you menus.
If you have the time and the caterer's name, tasting is a fun opportunity to sample the food, meet the team if they're available, and ask for any customizations you may want. Take notes during the tastings and compare the caterers to each other to determine which one offers the best food, service, and overall price.
Consider Their Wedding Catering Experience
Look for a caterer who has a proven track record of successfully catering weddings, celebrations, and all sorts of events with a large number of guests. A caterer with a solid reputation and a portfolio of large events or corporations they have catered will give you peace of mind. You want a caterer that has the expertise and operational capacity to make your wedding catering a success.
Ask About Availability and Pricing
Finally, when choosing a wedding caterer, make sure to ask about their availability and pricing. Ensure that they are available on your wedding date and within your budget. Some caterers offer packages that include not only food but also setup, service, and cleanup. Ask about all of the services they can offer. Make sure to negotiate the terms that fit your needs when possible, as some caterers have a tendency to mark up the price when it comes to catering weddings.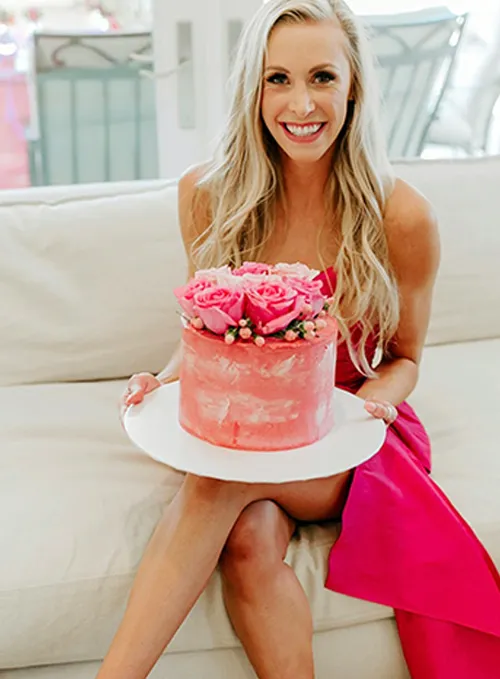 The Best Wedding Catering Service in Austin
In conclusion, finding the perfect wedding caterer is an important part of planning your wedding. If you're following all the steps we've mentioned, we're convinced you're likely to have an amazing experience for your upcoming wedding and entertain your guests the right way. If you're looking to book your easily book your next wedding catering with a catering marketplace, we'd love to assist you! No food markup, transparent pricing, and amazing quality of food and service working directly with Mobydish.
Other Articles