What is SXSW?
The South By Southwest Festival, or SXSW for short, is an annual music and film event in Austin, Texas. It is one of the most significant events of its kind in the world, drawing thousands of visitors each year. The events happening all around play an integral role at SXSW as it keeps attendees entertained throughout the entire festival. As such, organizing the perfect SXSW Event catering can majorly impact any event during the festival – from providing snacks to sustaining larger meals over extended periods. It's essential to plan and find reliable caterers that meet your needs while adhering to local health regulations. With careful planning and preparation, you can ensure your next SXSW event has excellent food, a great vibe, and an amazing reputation so that people talk about your company!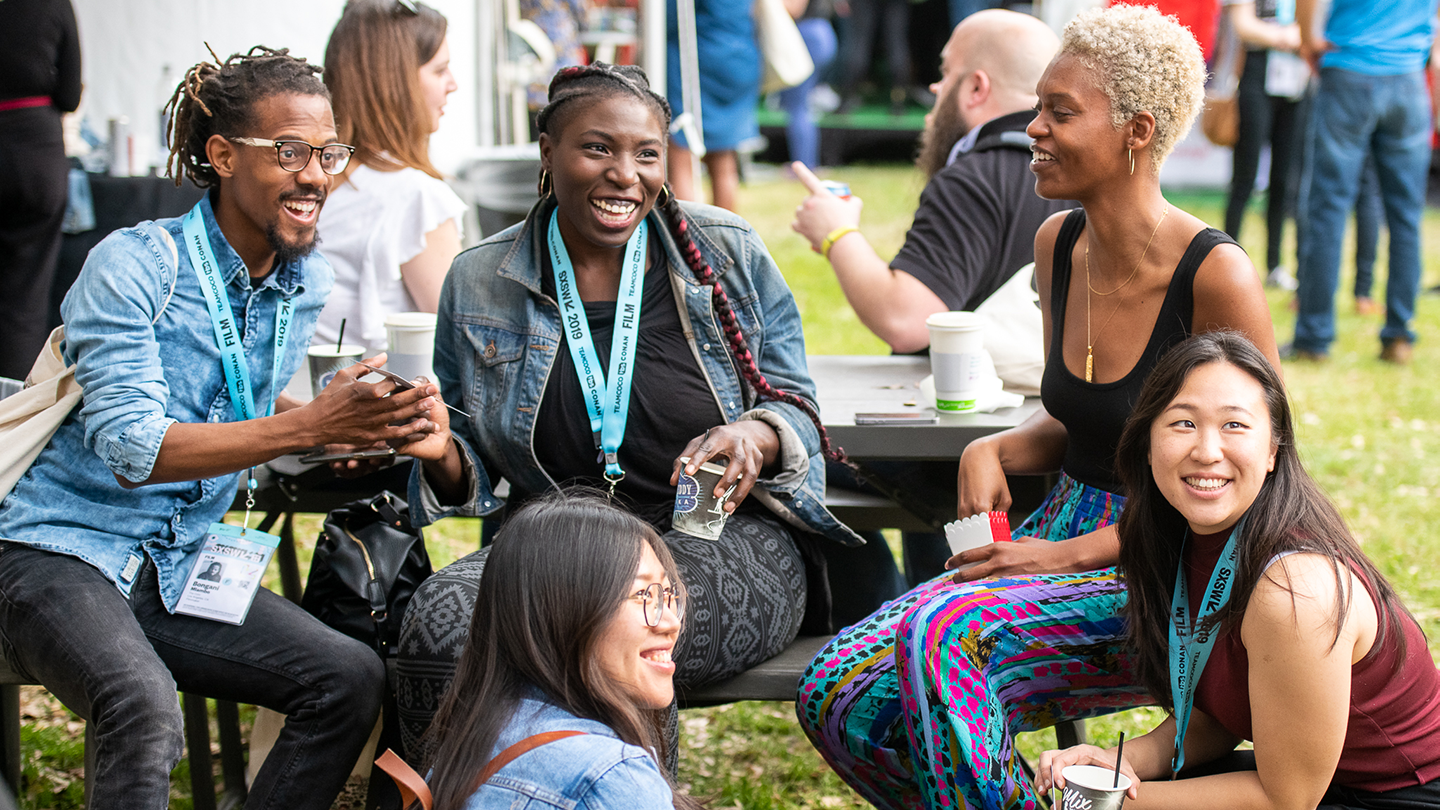 Researching Catering Options
When researching catering options for a SXSW event, there are several options to consider. One option is to use a catering marketplace that has already done all the legwork for you. These platforms make it easier to find and compare caterers, with information such as menus, prices, and ratings all in one place. This can save you time and effort in finding the right caterer for your event. On top of convenience, a marketplace can provide better pricing than a local caterer.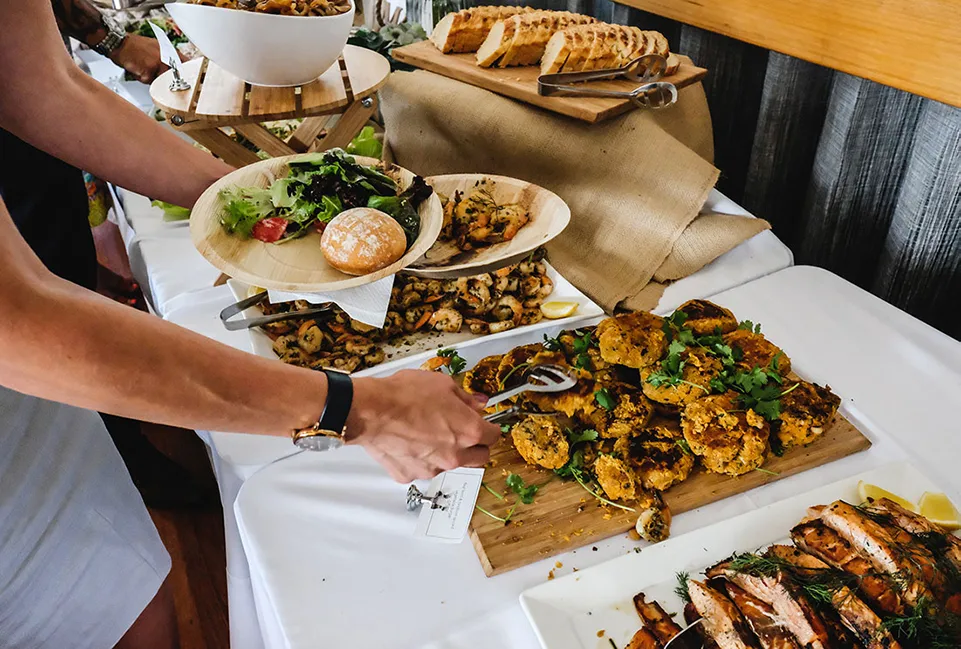 If you have time and would rather manage the whole experience yourself, another option is to identify local caterers by asking people in your network who have been involved with past events at South By Southwest. Word of mouth can be a valuable asset when seeking reliable caterers – you may even find some hidden gems within your community! Additionally, various online resources and directories list contact information for Austin-based caterers.
Once you have identified potential caterers, assess their menus and prices to determine which one best fits your needs. Most reputable establishments will offer sample menus or provide detailed descriptions of available dishes on their websites; take advantage of this opportunity to get an idea of what type of food each establishment offers before making a final decision. If possible, inquire about any discounts or special deals offered during the festival period, as these could help lower the overall cost.
Finding The Right Venue for your SXSW Event
Once you have identified potential caterers for your SXSW event, the next step is to find a suitable venue that allows outside catering. When selecting a space, consider its size, layout, and any other needs it may have to ensure it can accommodate both your caterer's services and the estimated number of guests attending the event. If possible, visit prospective venues in person so you can get an accurate feel for what they offer and gauge whether or not their amenities are sufficient for your needs. Double check with the event venue for equipment, sometimes they already have all the necessary tables, chairs, and more to layout the catering and entertain people without the need of using a rental company.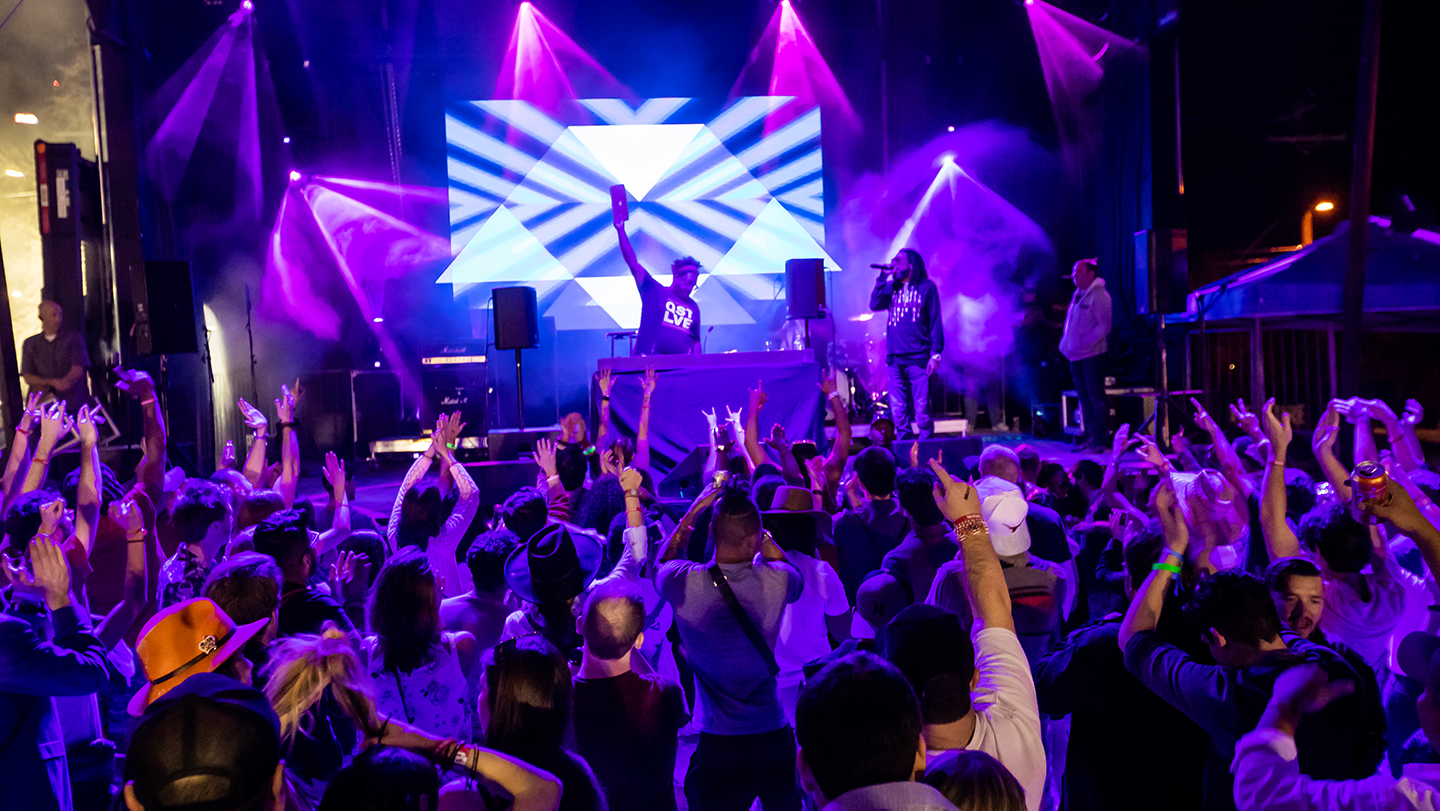 When looking for venues with an established policy allowing outside catering companies to research local hotels or restaurants; many hotel chains offer special packages designed specifically for corporate events, which could provide all of the necessary facilities while also giving attendees access to nearby accommodations if needed. Additionally, some restaurants may be willing to rent out their spaces during off-hours when they aren't serving meals themselves – this option could work particularly well if you plan on hosting a smaller gathering, such as an after-party following one of the prominent showcases.
When evaluating potential spaces, ensure all relevant information regarding rental fees and requirements has been provided before signing any contracts with vendors; double-check details like minimum occupancy limits or alcohol permits to ensure everything runs smoothly throughout your experience at SXSW!
Managing the Day-of Logistics of your SXSW Event
Planning ahead is key when it comes to managing the day-of logistics of an SXSW event. An appropriate timeline should be established to ensure that all necessary tasks are completed within a reasonable amount of time. For example, if food will need to be prepared onsite, start times for cooking and assembly should factor into the overall schedule so that everything can be ready before guests arrive. Additionally, transporting any necessary supplies or items – such as utensils or decorations – from one location to another must also be taken into account; rentals like refrigerated vans may prove essential depending on the nature of your event.
Having an effective communication system in place is essential when running a successful SXSW event; this includes coordinating with vendors throughout the process and notifying staff members about changes made along the way. Providing clear instructions regarding duties assigned before each shift can help ensure everyone is up-to-date on their roles while also making sure no critical tasks get lost amidst other preparations!
Staff and Equipment For Catering and Entertainment
When planning your next corporate event, it's important to consider the equipment that you'll need. Some event venues may already have basic equipment like tables and chairs, but it's always good to double-check with the venue ahead of time to see what is included. Another important rental option to consider is audio-visual equipment. Whether you're hosting a keynote speaker, a product launch, or a panel discussion, having high-quality sound and projection equipment is essential. Consider investing in high-quality microphones, speakers, and projectors to ensure your guests can hear and see everything clearly. Additionally, consider hiring an audio-visual technician to handle the setup and operation of the equipment, so you can focus on other aspects of your event. With careful planning and consideration of your specific needs and budget, you can create a professional and well-organized experience for your guests.
Summary of Steps for a Successful SXSW Event Catering
In conclusion, the success of an SXSW event relies heavily on effective catering and logistical management. When planning for a SXSW event with catering, it's essential to thoroughly research potential caterers to find the best option that meets your needs financially and gastronomically. Additionally, selecting an appropriate venue with established policies allowing outside catering companies is essential to ensure adequate space and any necessary amenities and facilities are available during the event. Finally, preparation is vital regarding staff training and equipment rentals; proper protocols must be followed while adhering strictly to local health regulations so that everyone remains safe throughout their experiences at South By Southwest!
With some careful organization and management, once the caterer and venue have been chosen, and the equipment rented out, the focus then shifts to day-of logistics. Time management is key here; establishing a timeline with milestones for tasks leading up to and during the event can help ensure that all necessary duties are completed in a timely manner. To keep everything moving along, clear communication with all staff and vendors as well as planning for any potential issues should also be covered. Additionally, it's vital to pay special attention to food safety protocols by making sure all staff is properly trained and all equipment is up-to-date and in proper working order.
Finally, once all the preparation has been taken care of, it's time to enjoy the event! With the right caterer, venue, staff, and equipment in place, you can rest assured that your South By Southwest experience will be a success!
Why Mobydish to help with your SXSW Event Catering
We have everything you need to make your corporate event a success. With a network of event venues we've already worked with for other corporate events, you can trust that we know the ins and outs of event planning and get access to the top venues the city offers. Our team has handpicked delicious local restaurants to offer a variety of catering options for your guests. Our trained staff will take care of the food aspect of the event, ensuring a seamless experience for you and your guests. Additionally, we have trusted partners in the bartending service and equipment rental areas, so you can rest assured that all aspects of your event will be taken care of. Working with Mobydish means dealing with just one point of contact, receiving preferred pricing, and having the benefit of our knowledge and existing experience in the Austin area to save you time and get the best without any effort. With Mobydish, even if planning last minute, you'll have the peace of mind that comes from knowing you have everything you need for a successful event.
Other Articles